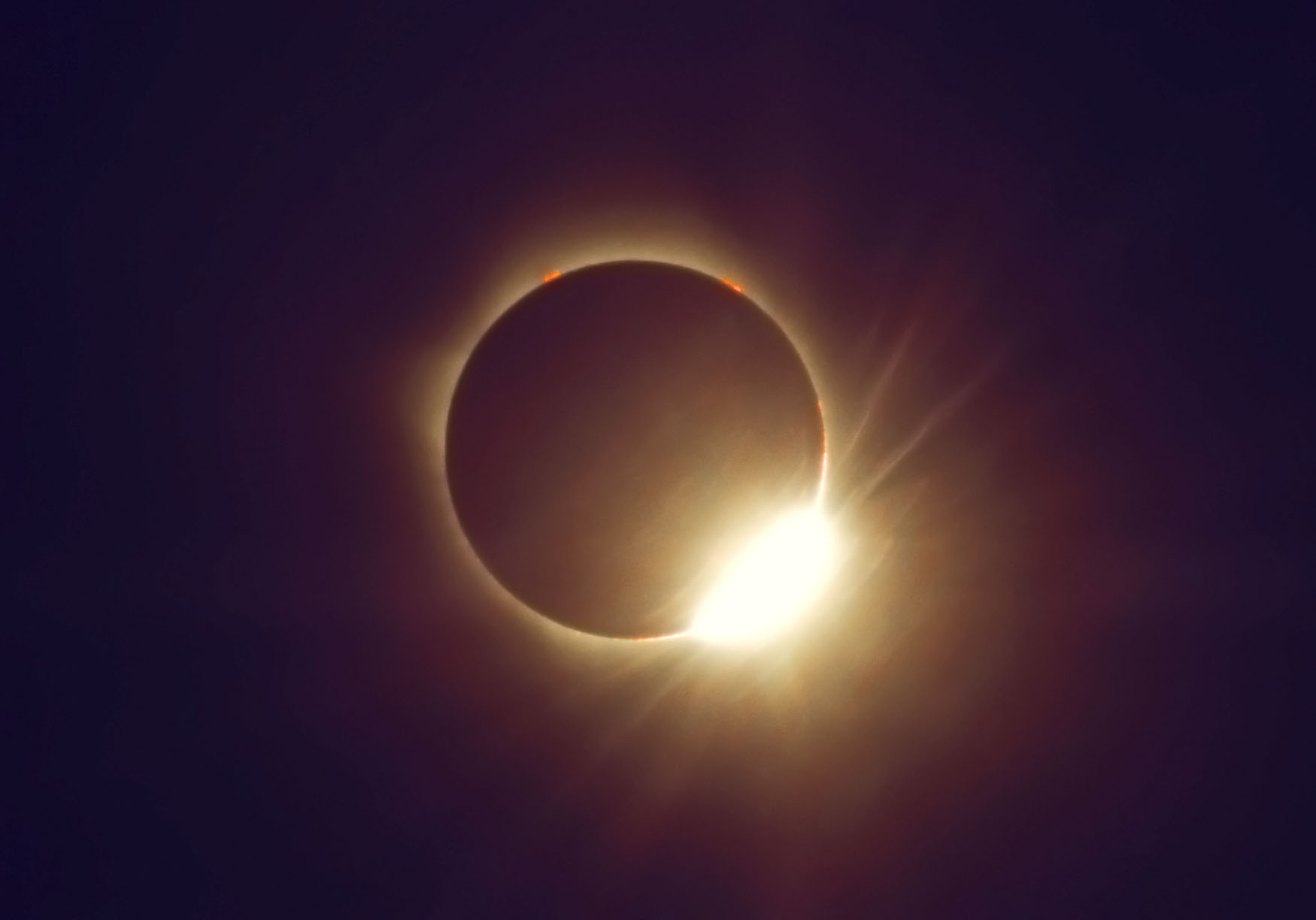 2017 Eclipse - Diamond Ring
The diamond ring effect occurs a few seconds before Bailey's Beads which occurs just before totality.


Scope/Mount: Pentax SMC Takumar 200mm F4 lens stopped down to F8, Celestron CI-700 Mount
Camera: ZWO ASI185MC color planetary camera
Guiding: none
Exposure: (1) 1/2000 sec
Software: SharpCap 3.0, PhotoShop CS2
Comment: 08-21-2017, Haystack Reservoir, OR, clear.

MORE ECLIPSE PICS COMING SOON!